Model Number: Monocore Solvent trap with booster kit
Fuel Filter For: Napa 4003 Wix 24003
Fit: 9mm, .22, 5.7x28, 5.56
Material: Aluminum & Stainless Steel
Booster Kit Thread: 1/2-28, .578x28, 13.5x1LH, 9/16x24
Introducing the new Booster. The use of the booster assembly allows pistols to properly cycle when the weight of a suppressor is added to the end of the barrel. Most pistols with a browning type action (Glock, CMMG, Beretta, Sig Sauer, HK and etc.) will require a booster to properly cycle.
Weight 3.8oz
Booster assembly includes piston
Booster threads are 1-3/16 x 24.(1.1875x24)
For use with centerfire pistol ammo on semi-auto handguns only. NO rimfire ammo in this device. It will cause baffle strikes and sluggish operation.
Weight: 0.12 lbs
Dimensions: 2 x 2 x 2 in
Size.

1/2 x28

, .578x28, 9/16x24, 13.5X1LH available, please tell us which thread you would like.

A booster is required for all pistol that utilize the Browning-type action (Glock, Sig, HK, S&W etc.) The use of the booster allows the pistol to properly cycle when the weight of the suppressor is added to the end of the barrel.

Material: Stainless Steel and Aluminum
Solvent Trap:

Material:Stainless Steel Tube, end caps + x5 Aluminum 7075 Spade Cone Cups
1.58" OD
Industry standard thread: 1-3/16x24, with a TPI 1.375x24 Adapter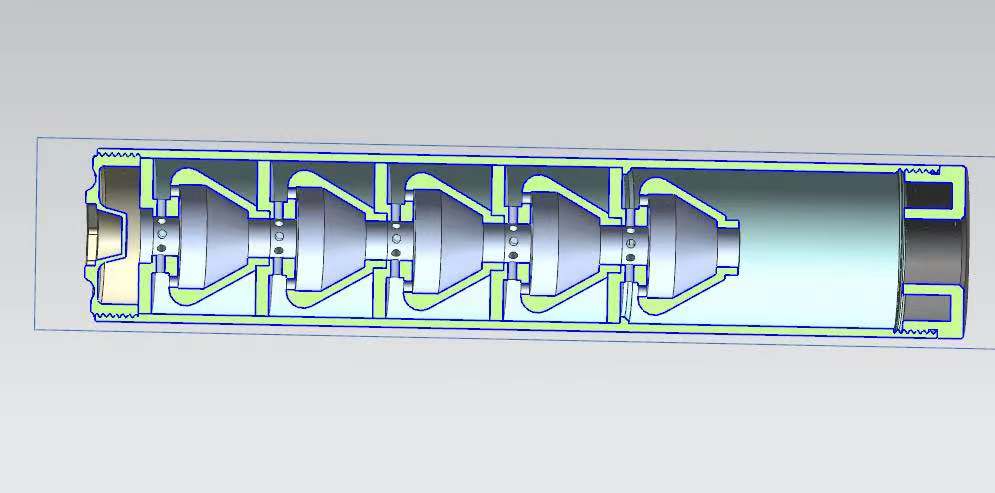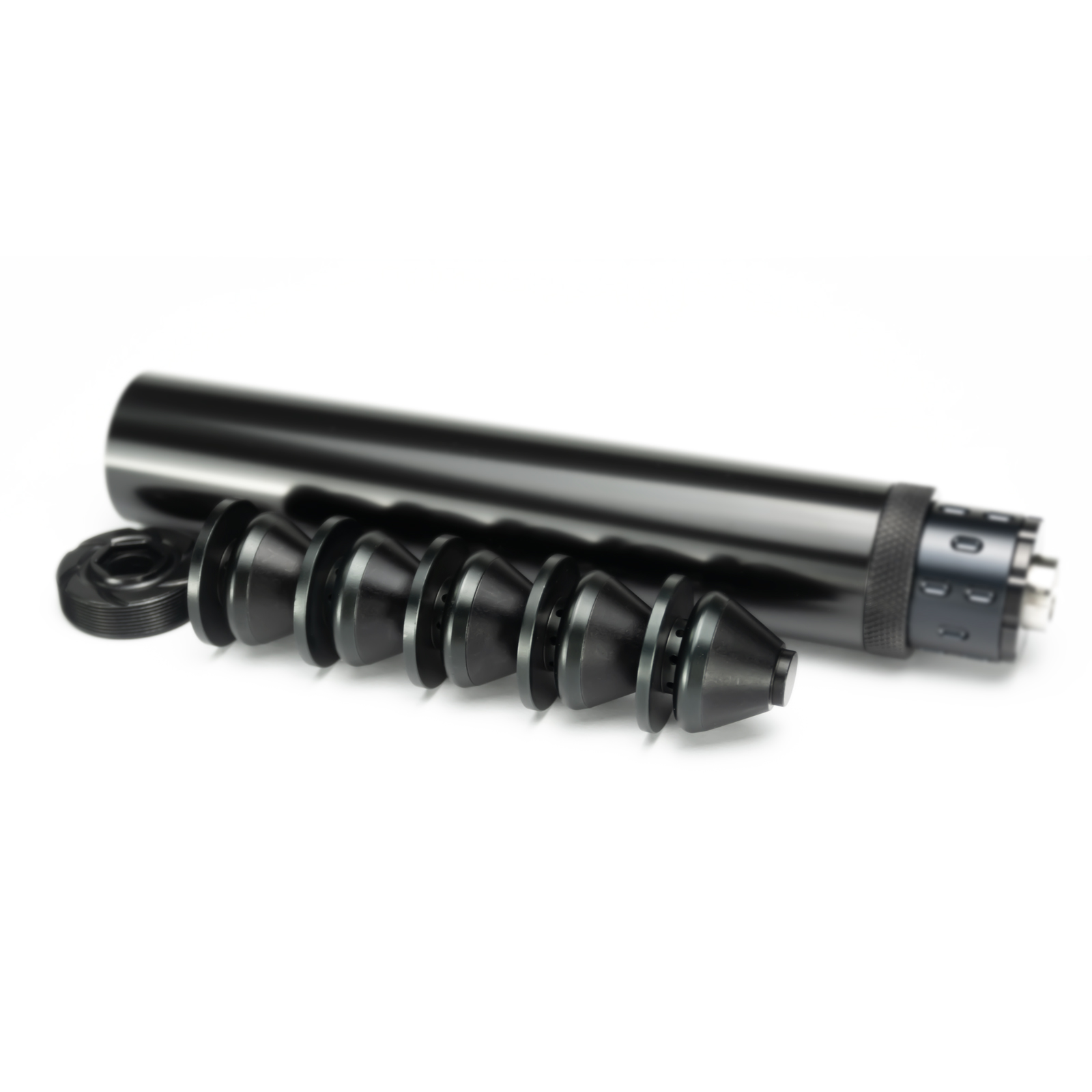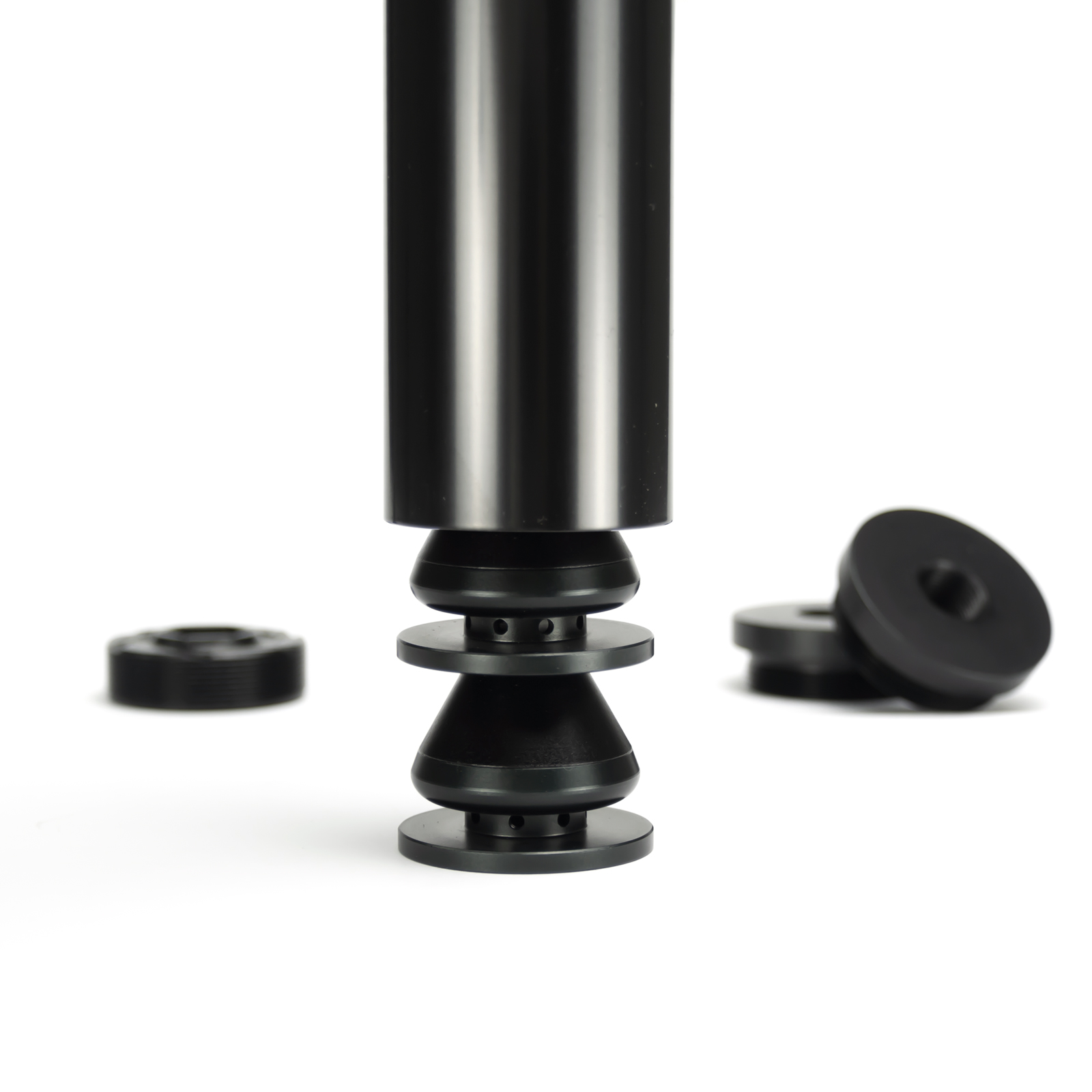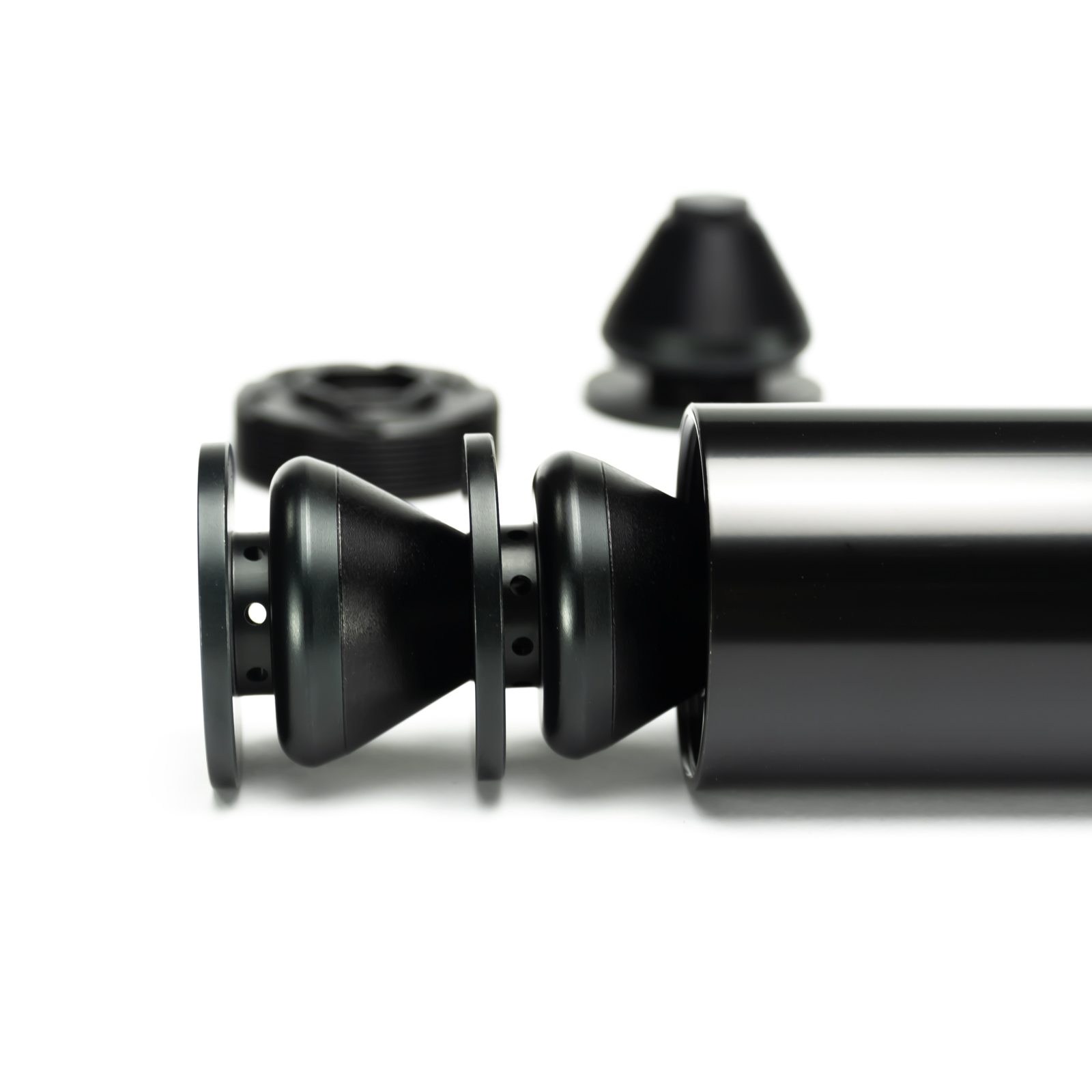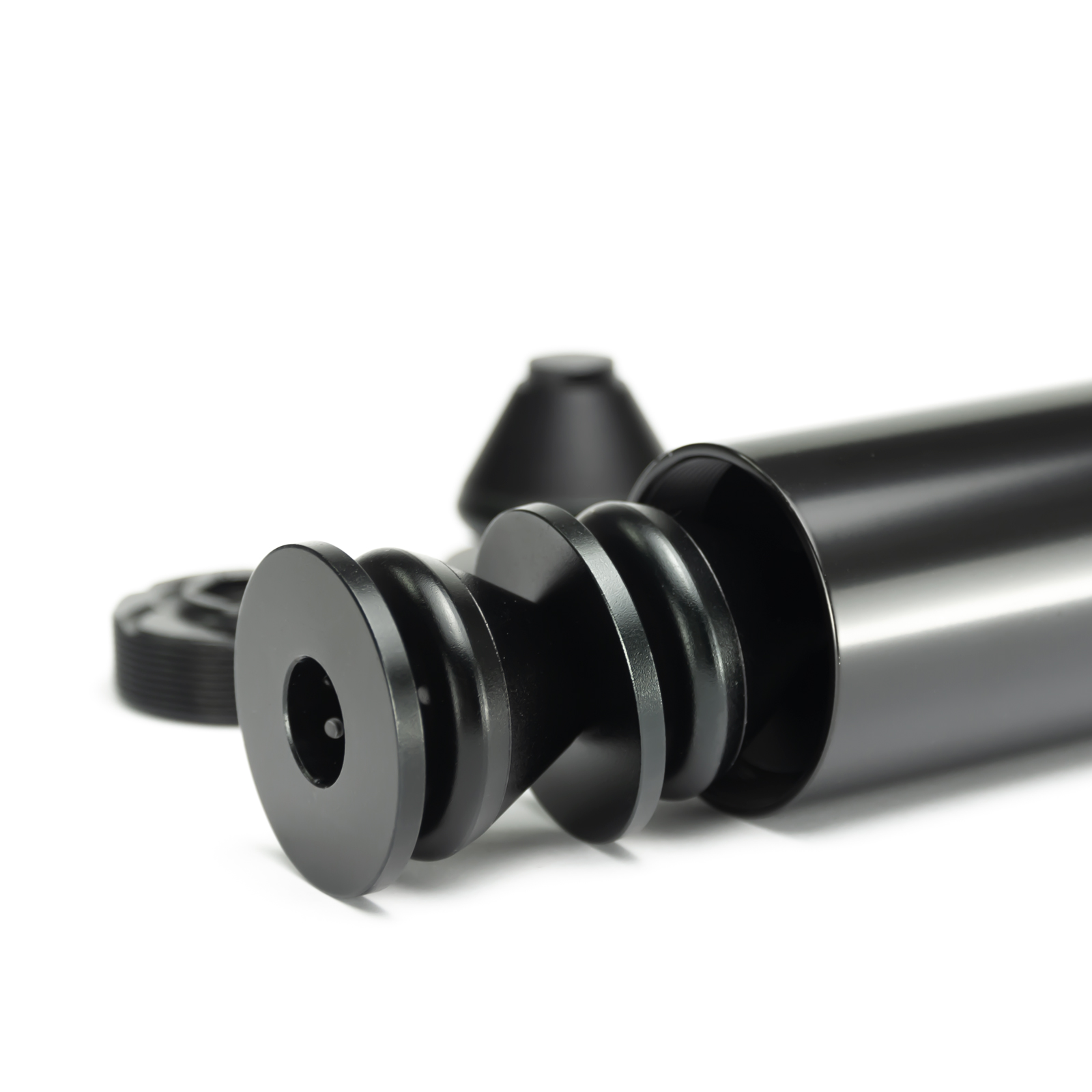 1x Solvent Trap Tube
3x End Caps
5x Cups
1x Aluminum Black Shell
1x Aluminum Steel Black Cap
1x

Stainless Steel

Spring
1x Stainless Steel Piston